AMERICAN SOCIETY OF CLINICAL ONCOLOGY
This program was supported by Bayer Inc.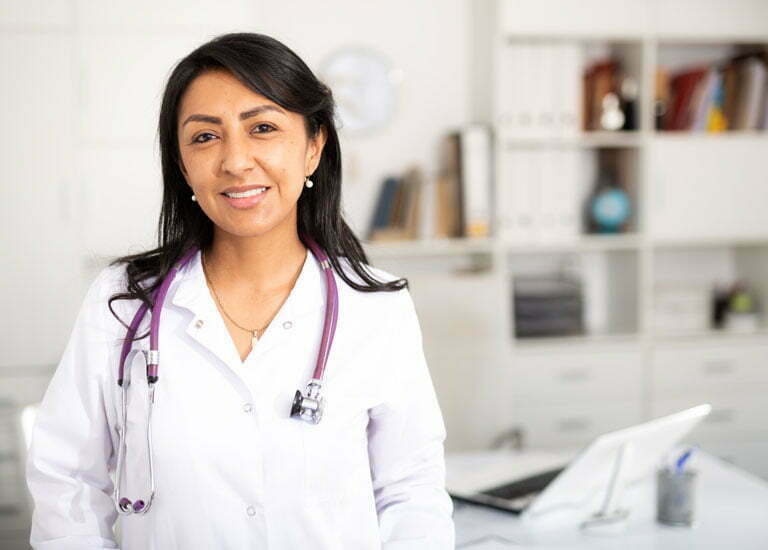 Non-Small Cell Lung Cancer Conference Highlights
Moderated by Dr. Parneet Cheema
Dr. Cheryl Ho
Abstract 9007 – Phase (Ph) 1/2a study of CLN-081 in patients (pts) with NSCLC with EGFR exon 20 insertion mutations (Ins20). Dr. Paul Wheatley-Price
Abstract 9024, poster 12 – Updated efficacy and safety of larotrectinib in patients with tropomyosin receptor kinase (TRK) fusion lung cancer.
Abstract 3099, poster 91 – Updated analysis of the efficacy and safety of entrectinib in patients (pts) with locally advanced/metastatic NTRK fusion-positive (NTRK-fp) solid tumors. Dr. Stephanie Snow
Abstract 3006 – CRESTONE: Initial efficacy and safety of seribantumab in solid tumors harboring NRG1 fusions. Dr. Normand Blais
Abstract 9008 – Amivantamab in patients with NSCLC with MET exon 14 skipping mutation: Updated results from the CHRYSALIS study. Dr. Quincy Chu
Abstract TPS9137, poster 123a – Open-label, randomized, multicenter, phase 3 study evaluating trastuzumab deruxtecan (T-DXd) as first-line treatment in patients with unresectable, locally advanced, or metastatic non–small cell lung cancer (NSCLC) harboring HER2 exon 19 or 20 mutations (DESTINY-Lung04). This program was supported by Bayer Inc. Statements of fact and opinions expressed are those of the speakers and do not necessarily reflect the opinions or position of Bayer Inc.
The contents of this site may contain information regarding indications and/or instructions which differ from the approved use of products available in Canada. For complete information, please refer to the respective product monographs available through the manufacturer's website. The safety and efficacy of some of the products described herein are still under investigation and have not received market authorization from Health Canada.
This website is intended for Canadian healthcare professionals.
MA-LAR-CA-0270-1, MA-LAR-CA-0271-1